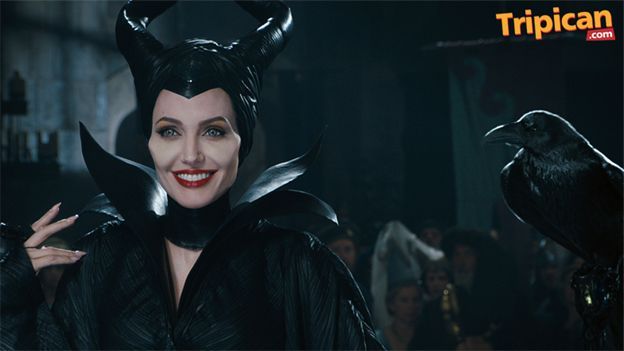 Angelina Jolie is putting on those famous horns again.
The 42-year-old actress, director and activist is officially in London filming Maleficent 2 — the sequel to her blockbuster 2014 movie that raked in more than more than $750 million worldwide and earned praise for Jolie.
Jolie is joined by Elle Fanning, who is reprising her role as Princess Aurora, and Michelle Pfeiffer. The legendary actress is joining the film as Queen Ingrith, setting up some epic scenes between her and Jolie's dark fairy, Maleficent. Chiwetel Ejiofor, Ed Skrein and Harris Dickinson are also joining the film, while Oscar nominee Lesley Manville reprises her role as the pixie Flittle.
The sequel picks up a few years after the first movie's events and follows Maleficent and Aurora as they work together to protect the realm and all its creatures. Fanning helped announce the news with a funny selfie of her and Jolie on set.