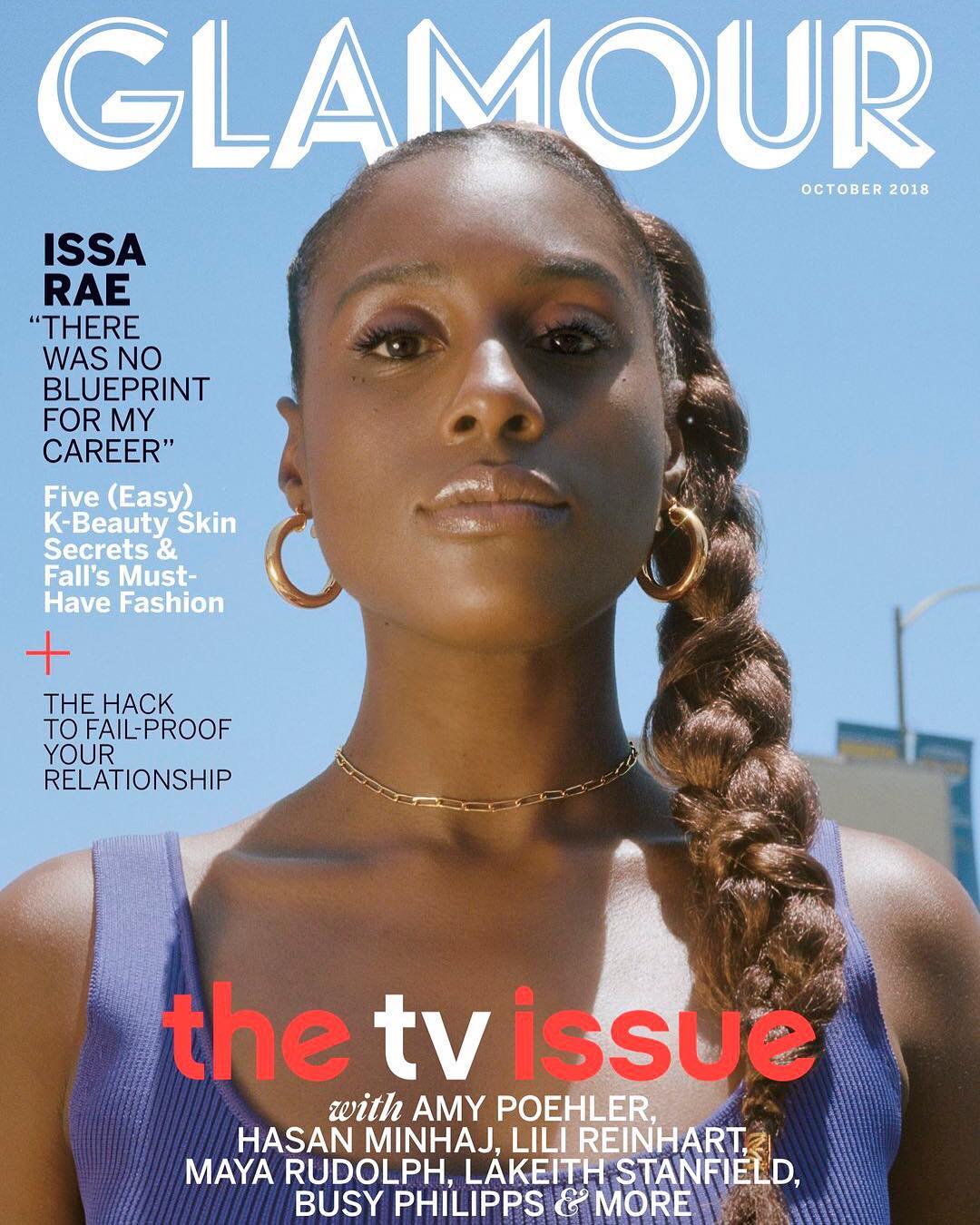 Jo-Issa Rae Diop, known as Issa Rae, is an American actress, writer, director, producer, and web series creator. She first garnered attention for her work on the YouTube web series Awkward Black Girl. Rae covers Glamour Magazine's TV Issue which features Amy Poehler, Hasan Minhaj, Lili Reinhart, Lakeith Stanfield and more stars.
Read an excerpt from her interview below:
On her uncertainty about her future in entertainment: The embarrassment came from making a YouTube series while all of my friends were being doctors, lawyers, diplomats, all of those different things. Those postcollege questions—did I have to go to college to do this? Did I have to pay hundreds of thousands of dollars to make YouTube videos?—that was embarrassing for me.
On South L.A. and the gentrification that's transforming it: White people left the neighbourhood, there was white flight, and now they're coming back and pushing us out. I'm moving back there—that's what I want—but I've already seen the change. It's disheartening.