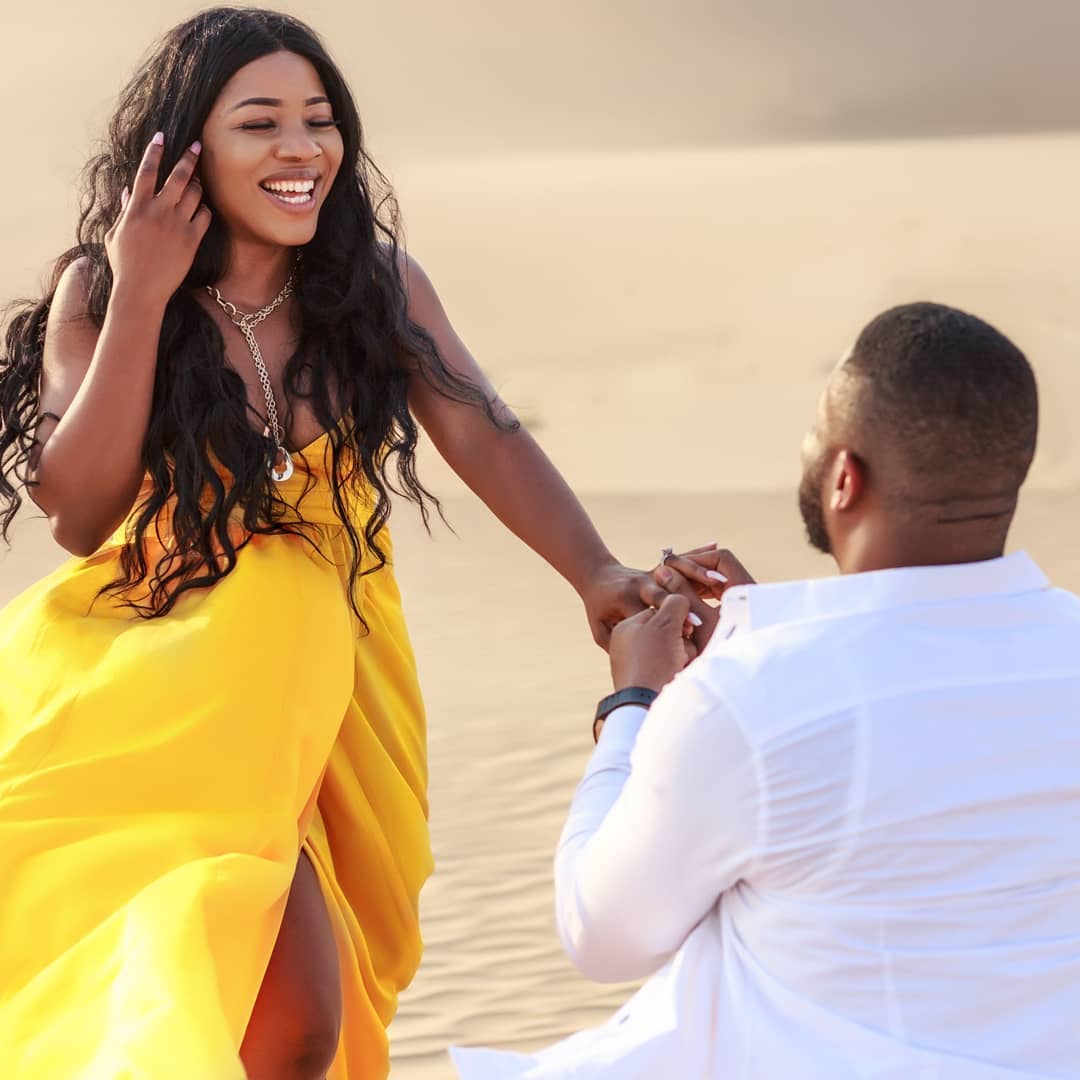 The amazing wedding planner Sandra Ikeji is getting married soon!
The wedding ceremony planner got engaged in March 2018 and now her wedding date is drawing closer.
A few days in the past, Sandra Ikeji discovered her wedding dates and now she has unveiled her beau with some lovely pre-wedding pics shot in Dubai.
See the pre-wedding ceremony photos beneath.