Nollywood actress Toyin Abraham together with her husband Kolawole Ajeyemi dedicated their baby in church yesterday.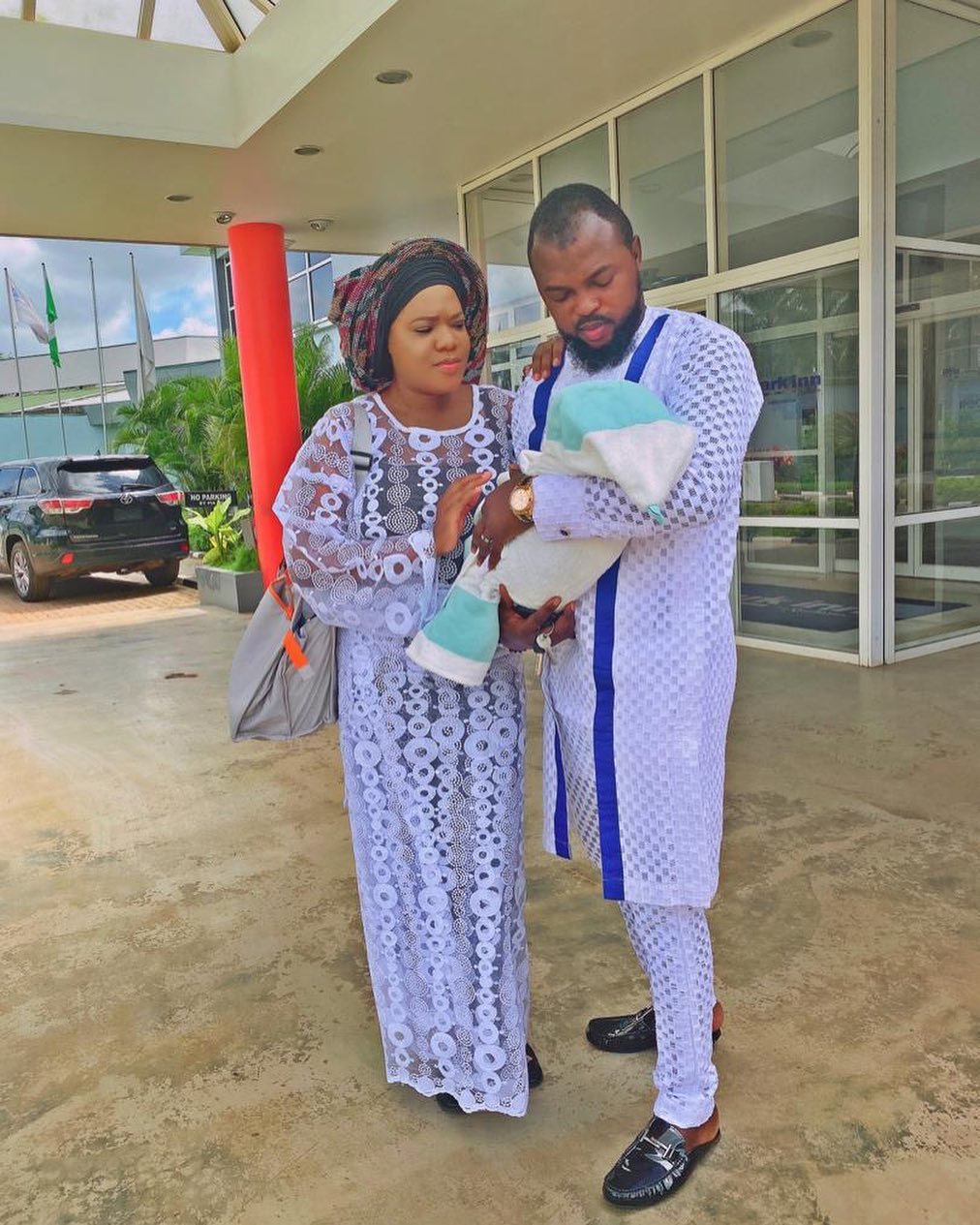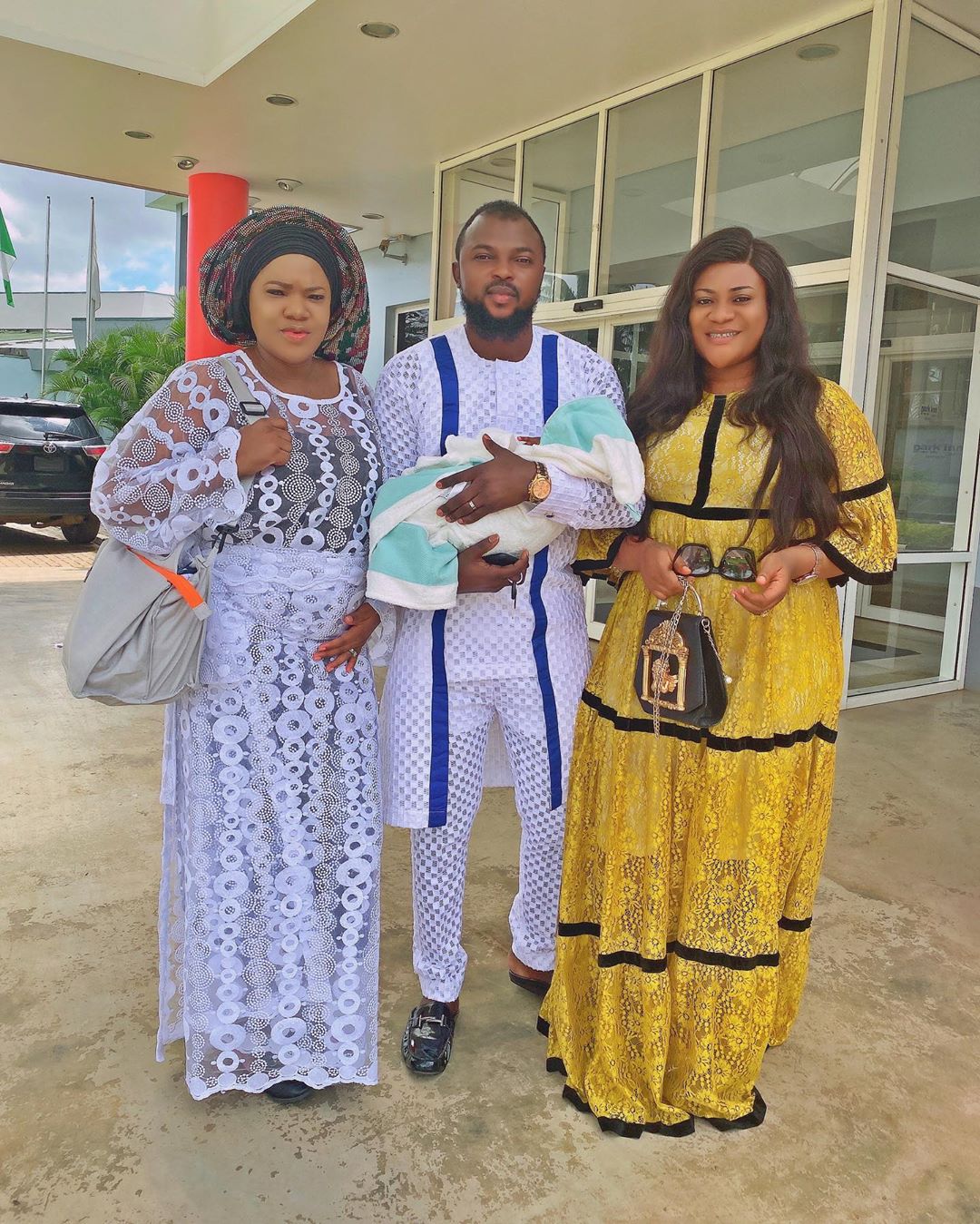 The couple shared photos on their individual Instagram page.
Kolawole Ajeyemi wrote:
It's first Sunday in church with our Son IRE AJEYEMI. We dedicate you to the almighty God the author and finisher of our faith. As you have started your life race with God today, thou shall not depart from it for ever and ever. Amen.
Toyin Abraham wrote: "IREOLUWA AJEYEMI (Omo Toyin) goes to church".